Pork Soup Dumplings
1113 Reviews
Handmade dumplings filled with Berkshire pork, chives, and a rich fragrant broth. Laoban is a modern take on a traditionally-inspired Chinese dumpling shop, located in Washington, D.C.
Run, don't walk, becayse Laoban is one of our sure-fire new favorites for these cooler nights. The broth is rich, these dumplings are tender, so we're slurping it for dinner on repeat.
How To Prepare Dumplings
Steamed

Bring water to a rolling boil. Line steamer with parchment paper or oil. Place dumplings on steamer, cover, and steam for 12 mins (9 mins for soup dumplings).

Boiled

Bring water to a rolling boil. Add dumplings to water and boil for 8 mins, or till dumplings bob to top. (Not recommended for soup dumplings).

Pan-Fried

1. Heat 2 tbsp oil in pan over medium-high heat and place dumplings in pan. 2. Add enough water to cover dumplings halfway up, cover, and cook for ~5 mins (3 mins for soup dumplings). 3. Remove cover and keep cooking till water evaporates & bottoms are brown, about 5 mins (3 mins for soup dumplings).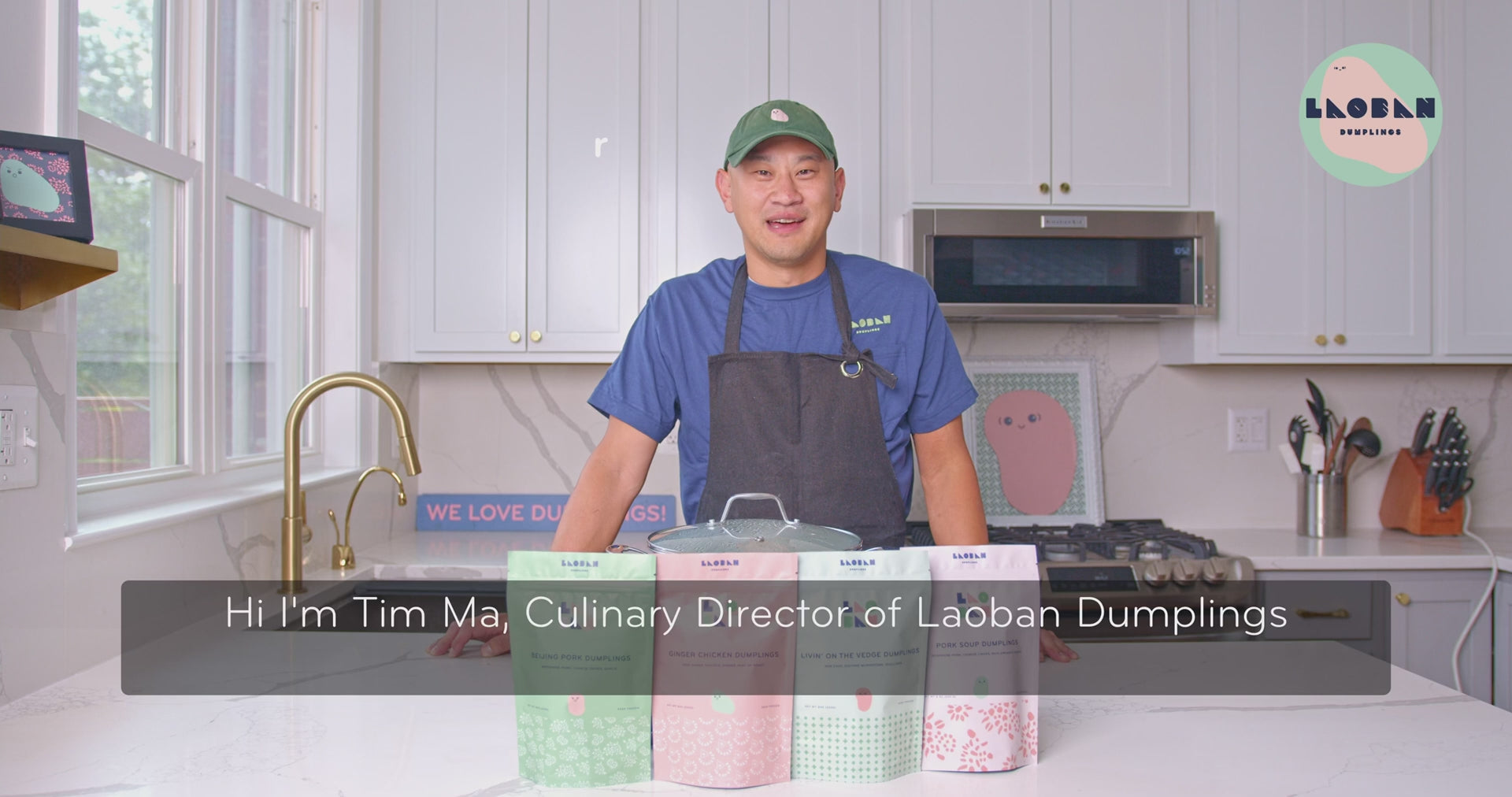 Customer Reviews
88%
would recommend this product
4 Stars

I was a bit surprised by how small these bags actually were in the freezer section (I almost missed them!) but the quality was tasty. Nice if you need a meal in a pinch.

4 Stars

My husband and I really liked the taste and texture of the frozen dumplings by Laoban Dumplings. We liked it in our soups & as a main dish. #try natural & get it free.

5 Stars

Wasn't sure if these dumplings would taste any different from other dumplings I've tried. They are good. I tried them steamed and fried and were tasty either way you cook them.

5 Stars

I have eaten a lot of dumplings and these were really good. They were very authentic tasting and were easy to cook. would definitely buy again

4 Stars

Thai was my first experience with dumplings of this sort. I wasn't sure what to expect but went into it with an open mind. I must say I was pleasantly surprised. I loved the flavor and texture. I used mine in a soup and they turned out great!
Reviews Loaded
Reviews Added