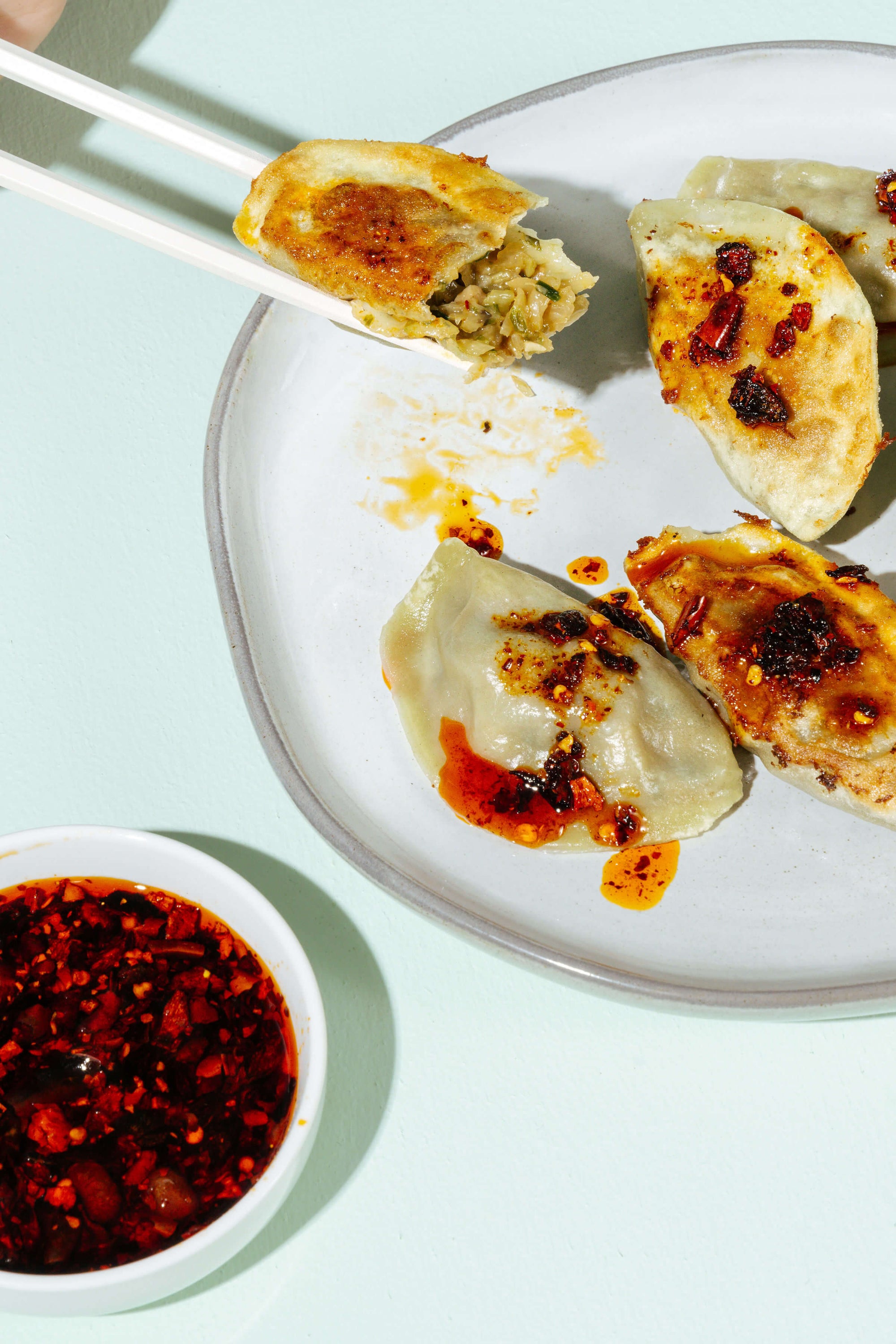 Livin' on the Vedge Dumplings
813 Reviews
Handmade Vegetarian Dumplings made with bok choy, shiitakes, scallions, and Chinese chili crisp. Laoban is a modern take on a traditionally-inspired Chinese dumpling shop, located in Washington, D.C.
Vegetarian or not, these are ideal for anyone who has taste buds connected to their brain. Perfectly-stewed Chinese veg' and a blend of chili crisp makes for one knockout dumpling (or several) to snack on.
How To Prepare Dumplings
Steamed

Bring water to a rolling boil. Line steamer with parchment paper or oil. Place dumplings on steamer, cover, and steam for 12 mins (9 mins for soup dumplings).

Boiled

Bring water to a rolling boil. Add dumplings to water and boil for 8 mins, or till dumplings bob to top. (Not recommended for soup dumplings).

Pan-Fried

1. Heat 2 tbsp oil in pan over medium-high heat and place dumplings in pan. 2. Add enough water to cover dumplings halfway up, cover, and cook for ~5 mins (3 mins for soup dumplings). 3. Remove cover and keep cooking till water evaporates & bottoms are brown, about 5 mins (3 mins for soup dumplings).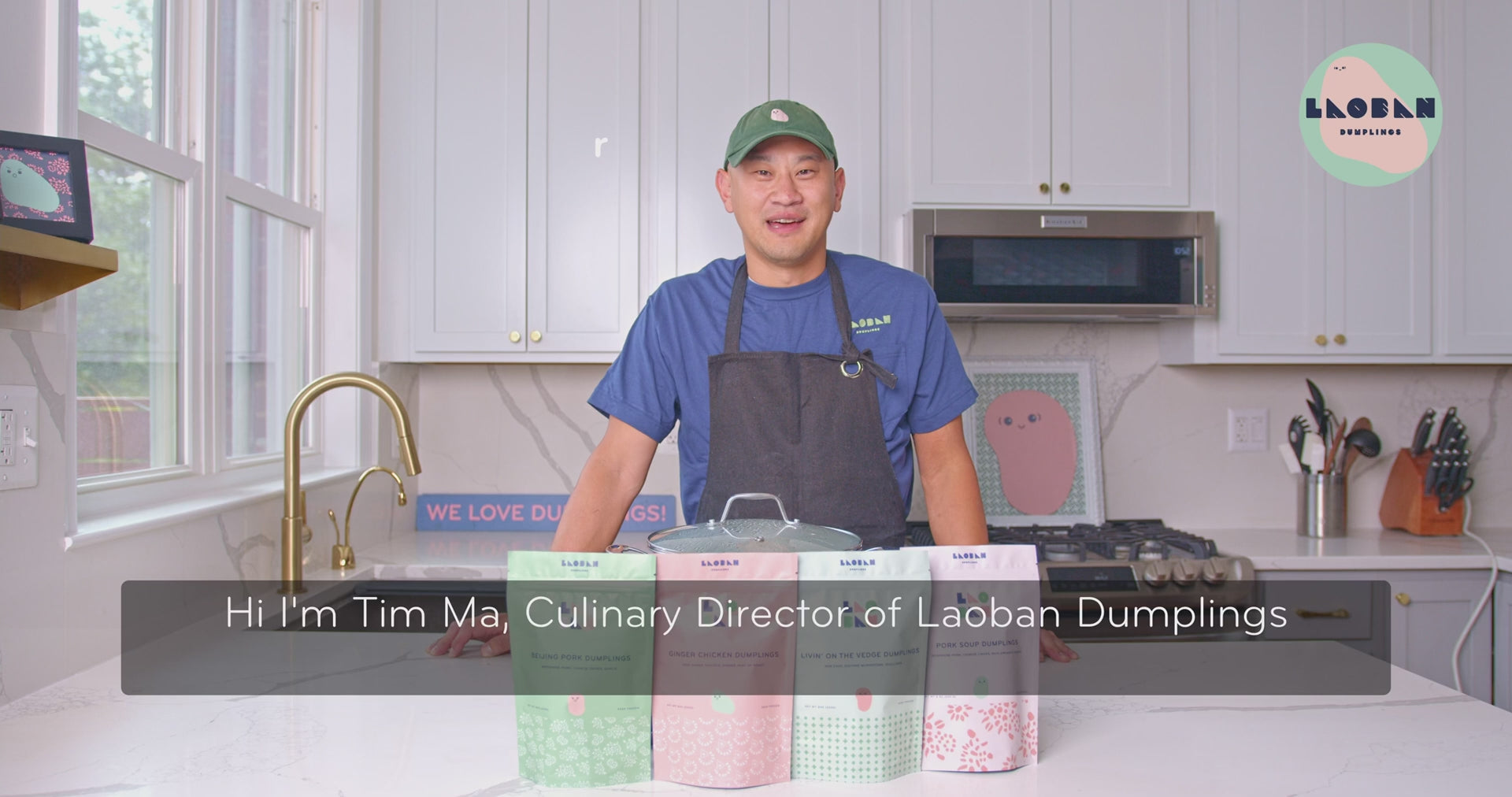 Customer Reviews
85%
would recommend this product
5 Stars

Loved these dumplings! I appreciate that they were so convenient to make on a weeknight....added them to ramen and they were delightful. We're eating primarily vegetarian right now but I would try the ginger chicken next time. A hit in our house, for sure.

4 Stars

We tried the Livin' on the Vedge Dumplings as they are vegan and fits our lifestyle. I thought these were very good. A tad to spicy for hubby but I really enjoyed them. I followed the directions to boil them but 2 of them all the stuffing came out in the pot which was a bummer but overall I really thought they were tasty and would buy them again

5 Stars

I absolutely love these dumplings! I made chicken and dumpling meal and my family loved them, too, and want more! My kids want me to buy them weekly!

4 Stars

I loved that they had a vegetarian option because I feel like most frozen dumpling brands don't. These were tasty but kind of simple - mostly cabbage, mushrooms and bok choy. The bag is kind of small and only gives about three servings. I would buy these again for weeknights when you are too tired to cook.

4 Stars

I enjoyed the veggie dumplings overall but had a hard time getting them cooked to the correct texture - I tried frying on the stove and they got too crispy and then I tried the air fryer and they weren't crispy enough! Overall the flavor was there though.
Reviews Loaded
Reviews Added